Pitha is not only traditional food in our country, but also Pitha is a part of the life and culture of Bengali people. Different types of pithas are made during all the time year for different types of occasions in Bangladesh. Some are associated with the Nobanno festival in winter and poush parban, while some others are prepared on any grand occasions like weddings, eids or pujas and arranging special get together of family members, relatives or friends.

But the winter season is the best season for making and having pitha without any reason. We have at least hundreds of different varieties of pithas. Some pithas are crunchy, crispy, some steamed and others soaked in sugar, molasses, milk or date palm extracts. For making pitha, we need rice flour, coconut, jaggery/ molasses, sugar, milk, oil etc.

In Bengali, winter is the season for pitha-puli. The best time to have pitha is in the winter morning. Pithas are seasonal, specially in the winter season it tastes awesome because of some ingredients which are available only at that time. But tastes may differ because some pitha are sweet and some are salty, some are soft and some are hard. It depends on the type of pitha.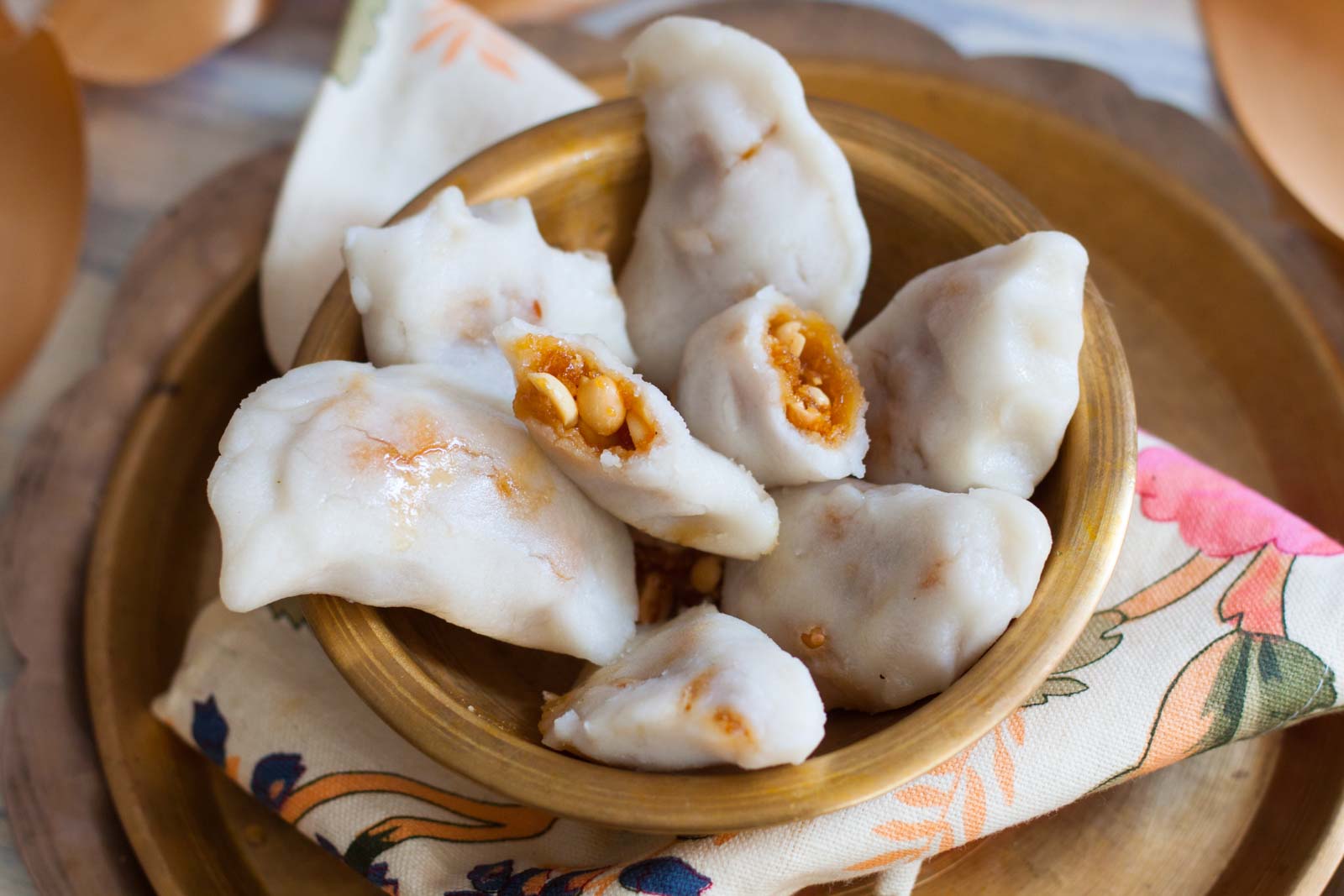 Among the lots of varites pithas, there are some types of pithas those are very special to everyone. Those are:
PATISHAPTA :
Patishapta is a like thin pancake type pitha, very special and mostly prefered by the Bengalis. . Not a single occasion is complete without this pitha. This pitha can be cooked in different ways like ; sometimes prepared coconut with molasses is used for the stuffing, and sometimes the kheer or the kheersha can be used. It is delicious by itself.


DUDH PULI :
Dudh puli is one of the most common and delicious pitha prepared in Bengal. The stuffing is generally made of coconut and date palm jaggery and shell is made of rice flour. But surprisingly these dumplings are not fried or steamed but boiled in thick milk and flavoured again with date palm jaggery.


BHAPA PITHA :
Bhapa pitha is one of the most popular pithas in Bangladesh, made of powdered rice, coconut and date palm jaggery stuffed inside. It is one of the dessert items that strongly represents the Bengali heritage of cuisine. It is a popular pitha or dessert that is made during the winter.

BHAPA PULI :
Bhapapuli is a steamed dumpling type pitha. The stuffing is generally made of coconut and date palm jaggery and shell is made of rice flour. It is delightful and easy to make.


CHITOI PITHA:
Chitoi Pitha is a traditional food in Bangladesh. It is special at any time as a snack, specially in winter season. Normally it serves with different types of chutney.


KHEJUR GURER PAYES :
Nolen Gur is also called as Date Palm Jaggery or Khejur Gur. Nolen Gurer Payesh is one popular sweet dish in winter. Payesh is a famous Bengali dessert prepared in auspicious occasions. It is a traditional Bengali rice pudding recipe with the richness and flavour of the tasty nolen gur.


In winter, pithas become the part of our daily menu. Every year, winter pitha festivalhas begun at different academy premises. So, enjoy your winter with delicious pithas. We can make those by your own but if you do not have enough time in your day to day busy life schedule, we can taste the same by ordering pithas from Ajkerdeal.com.