Decorating interior with colorful cushions is one of the easiest and most effective ways to make home more attractive and beautiful to the guests. Cushion is like wonder of home decor. It works just awesome. Cushions help to create a stylish and gorgeous look. Cushions can add so much comfort and softness of sitting as well as it help to make the home decoration simply the best. They can change the atmosphere of the room and it represents your passion and lifestyle to your guests. Cushion is such a affordable way to lighten and freshen up the room. Cushions come in lots of shapes, sizes, styles and colors. It can used for different purposes.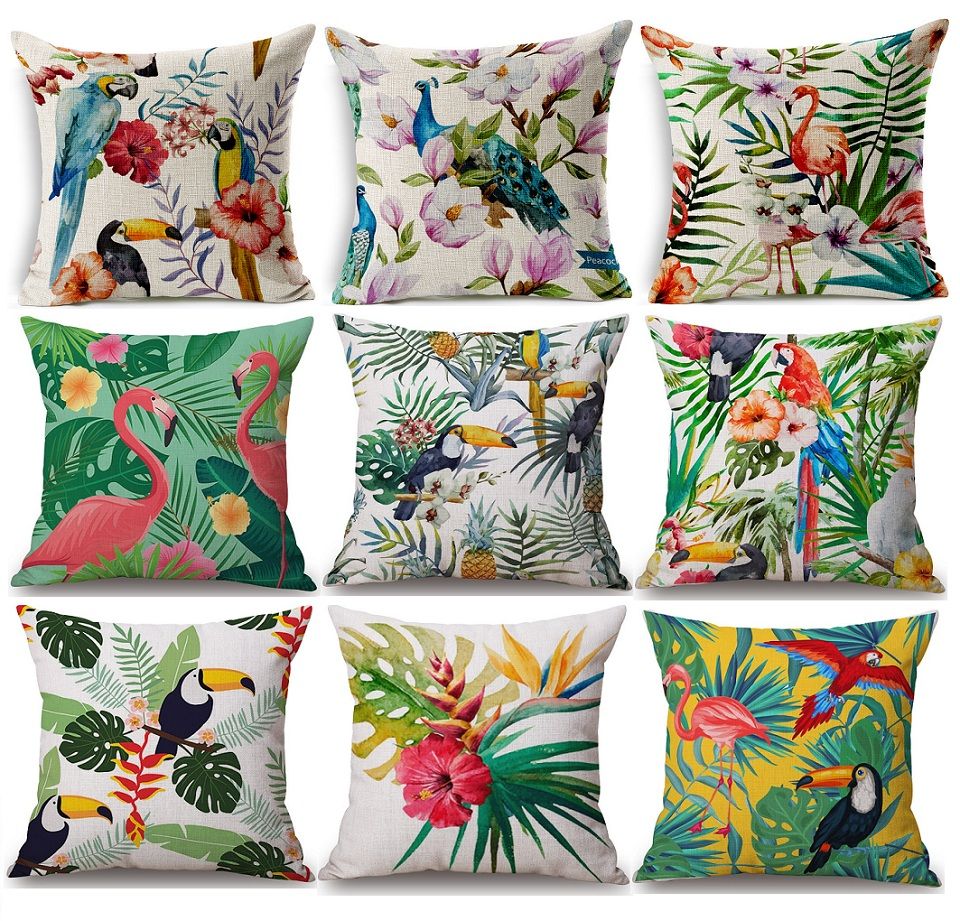 Cushions are perfect for sofa, chair, cars, bed, travel as well as for power naps. Also cushion can be used as gift. Fabrics are 100% cotton, silk, jacquard, polyester material with color fastness. It has concealed zipper which is not visible. Cover can be used from both sides. Also you can change the look of your living room by changing the cushion covers only. We can have different sets of new cushion covers for a new look of your home interior. Easy to clean and effortless way to keep up the home with the latest interior fashion . You can wash cushion covers in cold water by hand or by washing machine as well.
For most of the family, living room is a place where they can spend a lot of quality time with their family after a hectic busy day. You should choose your cushions based on the colours that will match with your living room wall color, curtains, sofa and coffee tables. Also you have to consider how to design the wall interior along with the cushion cover selection. It basically depends on the style of your living room yo prefer. Also it depends on the size and number of sofas you have in your living room, the size of the divans, the pattern of the bed design and so many things to consider. Cushions can an excellent way to achieve a classic looking living room. But you should keep in mind the color combination of the cushions when you are placing them on your sofa or bed or divan.
Simply, cushion are the shoes and bags of the home decor world, which can give any space a quick makeover. Not only sofa, you can add some color at your bedroom also. You can arrange a set of colourful cushions on your bed. Also you can arrange a few colourful cushions of different sizes around your floor mate called SHOTORONJI. If you want to create to create a specific theme or colour scheme for your living room, you can simply choose various colors with different patterns and designs. It will make your room more colorful and lukrative. Not only color, you can also experiment with the cushion size also. Different shapes and sizes of cushions can make as an interesting display to your sofa or bed or divan or even on shotoronji. You should have to be more creative mind rather than cost on decorating your residense with the colorful cushions.
In Bangladesh, we basically celebrates the spring as festive of colors. Definitely you want to give you and your house a new festive look. You can just flip the cushion over to change the look of the room at this festive season. You can simply do that with only colorful decorative cushion covers. The cost is as reasonable as that. Your room will look more shine and bright at this festive season. Only colorful cushion covers will add the right festive touch to your whole interior. Simplicity is always the best. So, give your interior a festive makeover in this spring and valentine season.
Wide range of Cushion Covers available to buy at Ajkerdeal.com under the category of home decor. Visit Ajkerdeal for quality and comfortable cushions and covers at reasonable prices. Order latest collection of Cushion Cover from Ajkerdeal in various new floral prints & colours with different shapes, sizes & fabrics. Decorate your home with stylish cushions. Always the festive season is the best time to change the outlook of the home. So, place an order for a quick home delivery. Make your home more amazing.