Oats are a whole-grain food, a good source of carbs and fiber including the powerful fiber beta-glucan . Oats are considered as the healthiest grains on earth, loaded with important vitamins, minerals and antioxidant plant compounds. Oats are commonly eaten for breakfast as oatmeal, which can be made so easily. You can enjoy oats in several ways.
The most popular way is to simply eat oat with milk for breakfast. Instant oats are very easy to prepare. Pour some oats into bowl, add honey, muesli, dry food, fruits like strawbery, banana, pomegranate etc, and finally add warm milk into the bowl. Combine ingredients in a bowl and enjoy your oatmeal. Mixed those with spoon and it is ready to eat. Oats are incredibly most nutrient-dense foods you can eat.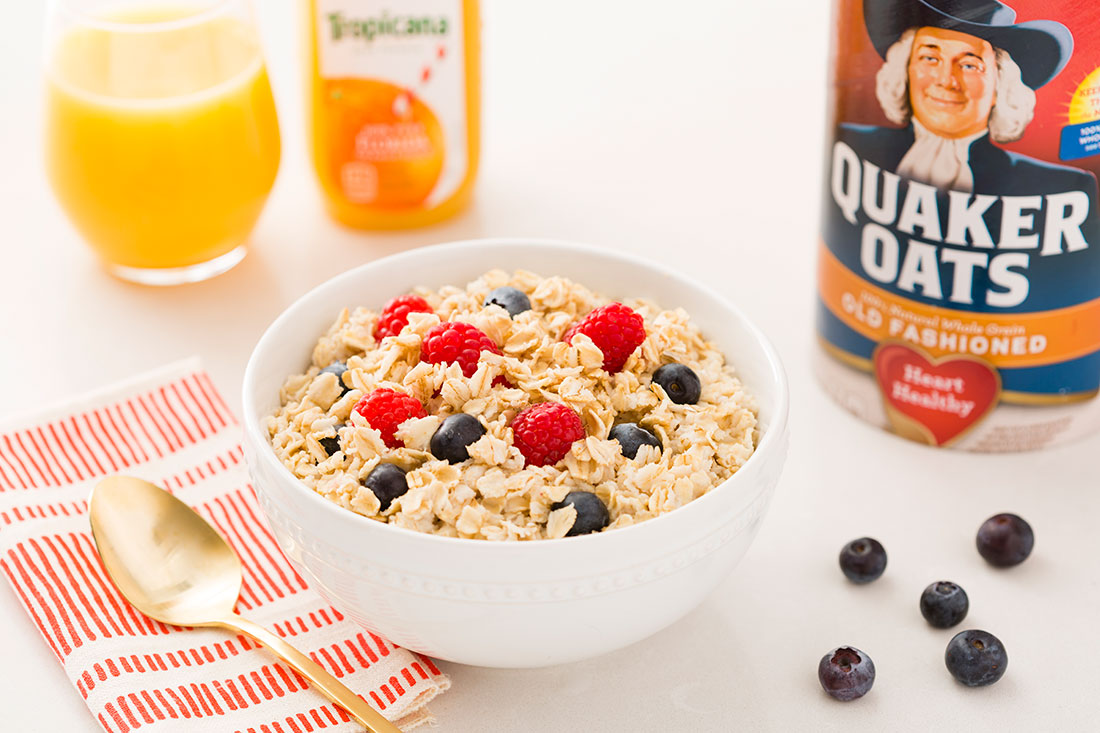 Oats have many health benefits, like weight loss, lower blood sugar levels, and reduced blood pressure, thus decrease the risk of heart disease and provide other benefits. Oats contain many powerful antioxidants. Beta-glucan helps to reduce total cholesterol levels, increases healthy gut bacteria. That will ensure your better digestive system.
So that anyone can get relief from constipation. Oats may lower the risk of heart disease by reducing cholesterol and can improve blood sugar sensitivity. It is not only a delicious breakfast in the morning but also very filling all day, which helps you to reduce your body weight. Oats help to increase your internal skin glow. So, we have to mention that oats are a great meal for day to day healthy diet.
Oats are a complete package of nutritious food with important vitamins, minerals, beta-glucan, and antioxidants. So from now, your morning will be started with an incredibly nutritious breakfast, which is called Oats.